There are 2 steps to using Automagical TeacherHelper, 1) Allowlist on Domain and then 2) Bringing the App into a Chat or Space.
1. Google Admin on your domain has to allowlist the Chat App in the Admin Dashboard: https://admin.google.com/ac/apps/gmail/marketplace/apps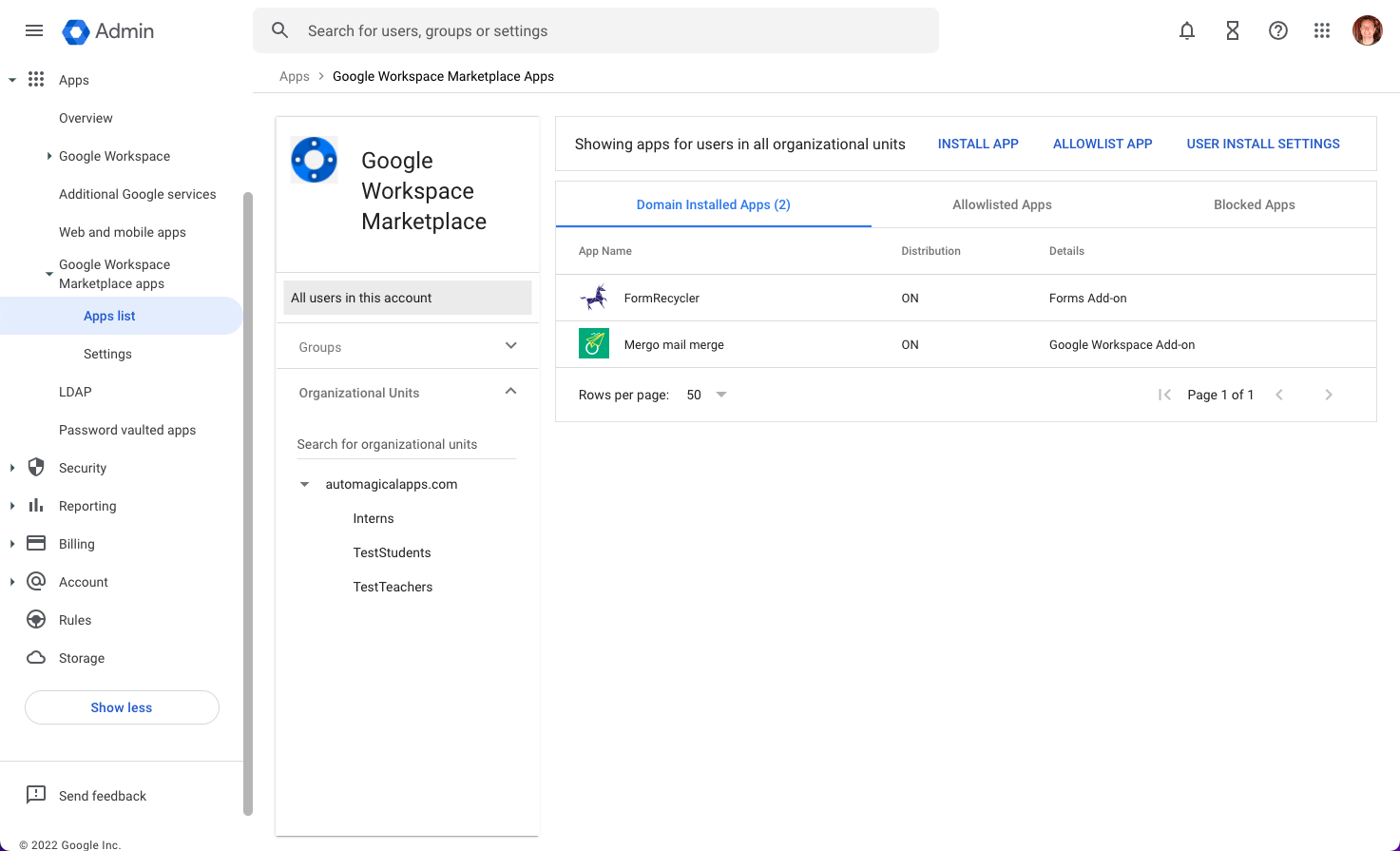 Type in Automagical TeacherHelper to bring up the Chat App and click Select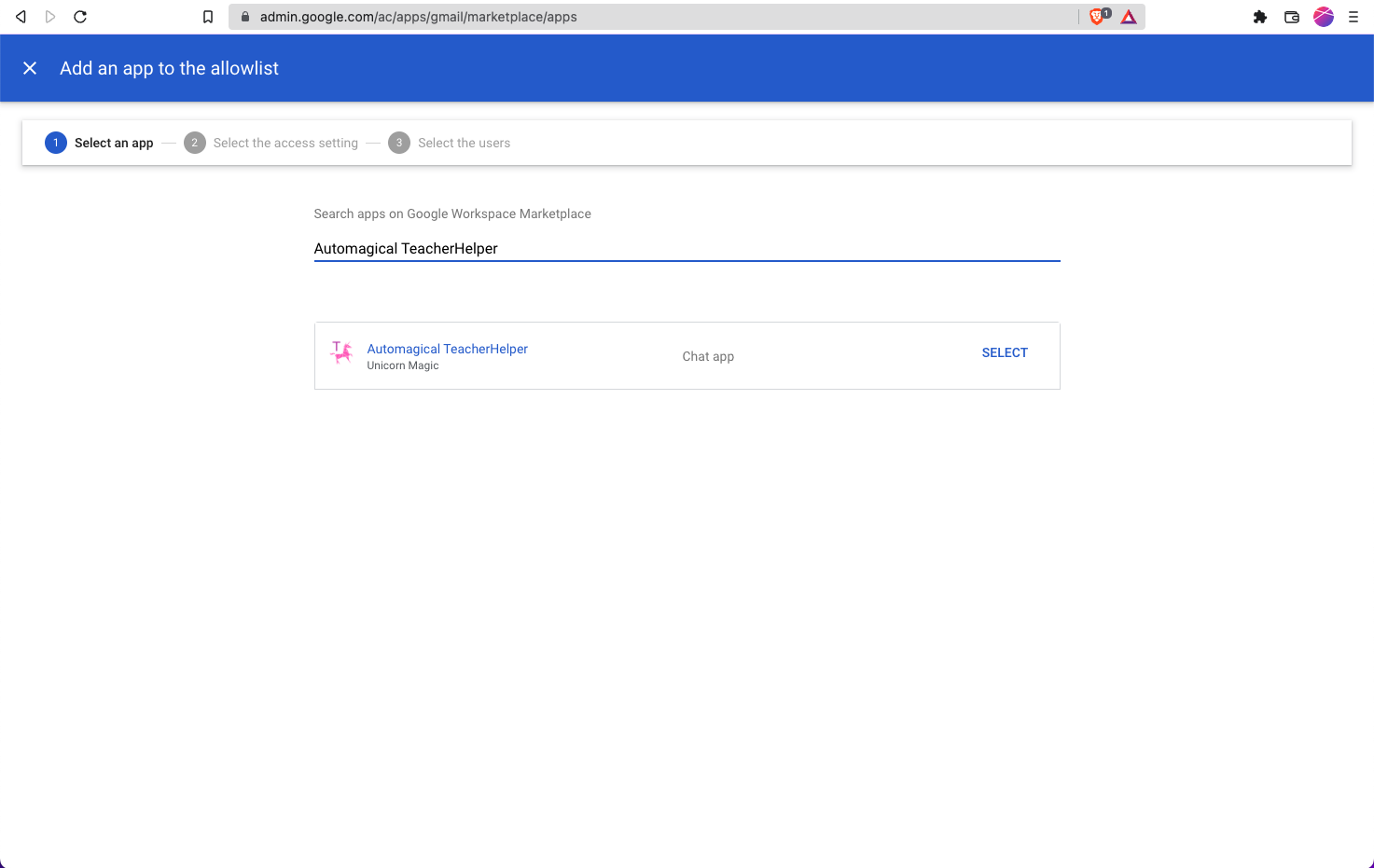 Select Access for the Chat App and allow users to install this app and Continue.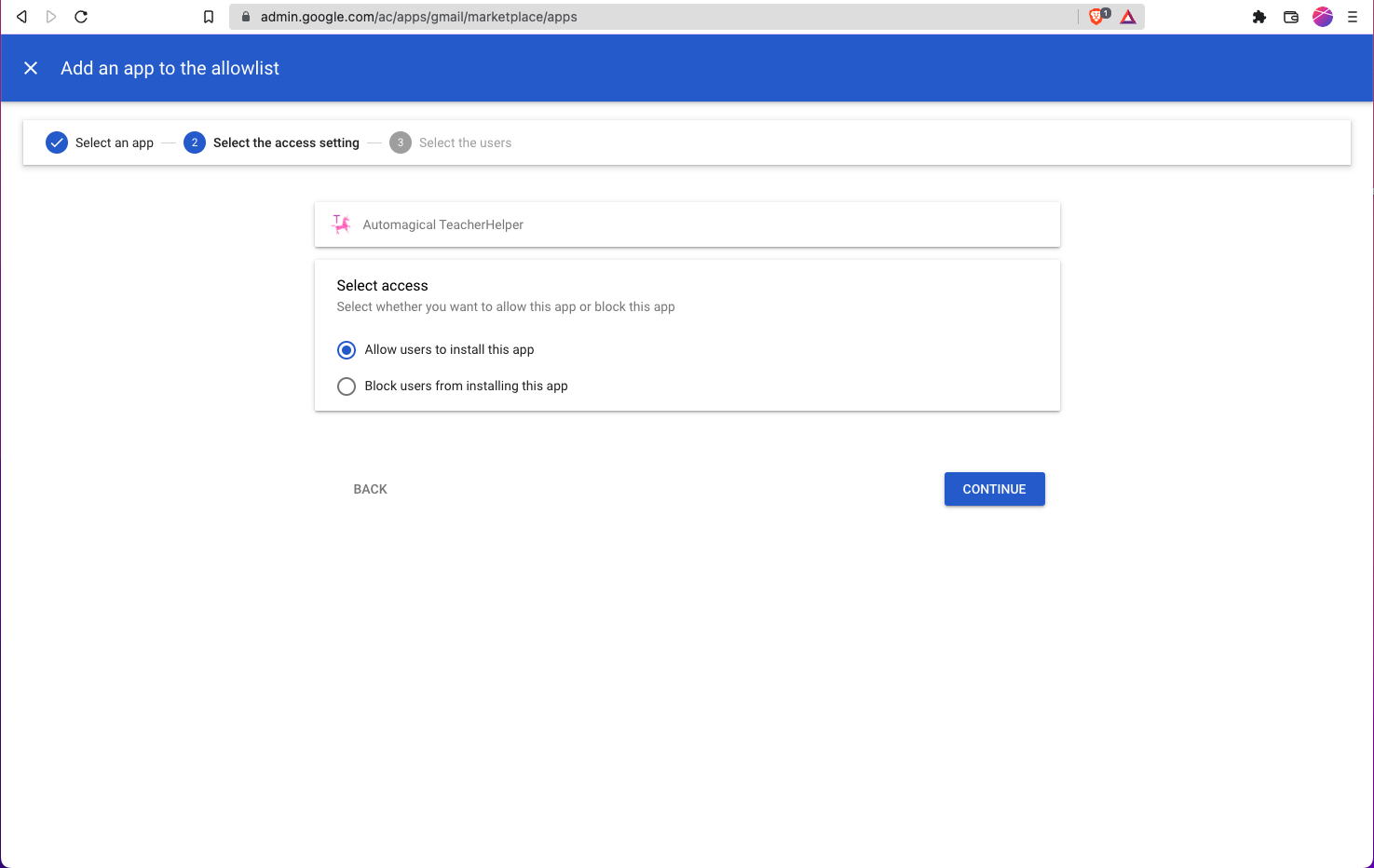 Now select which users are allowed to use the App. Can allow anyone or certain Groups or OUs. For Automagical TeacherHelper I recommend an OU that contains all the teachers if the domain has that Unit or a Group that is all the teachers.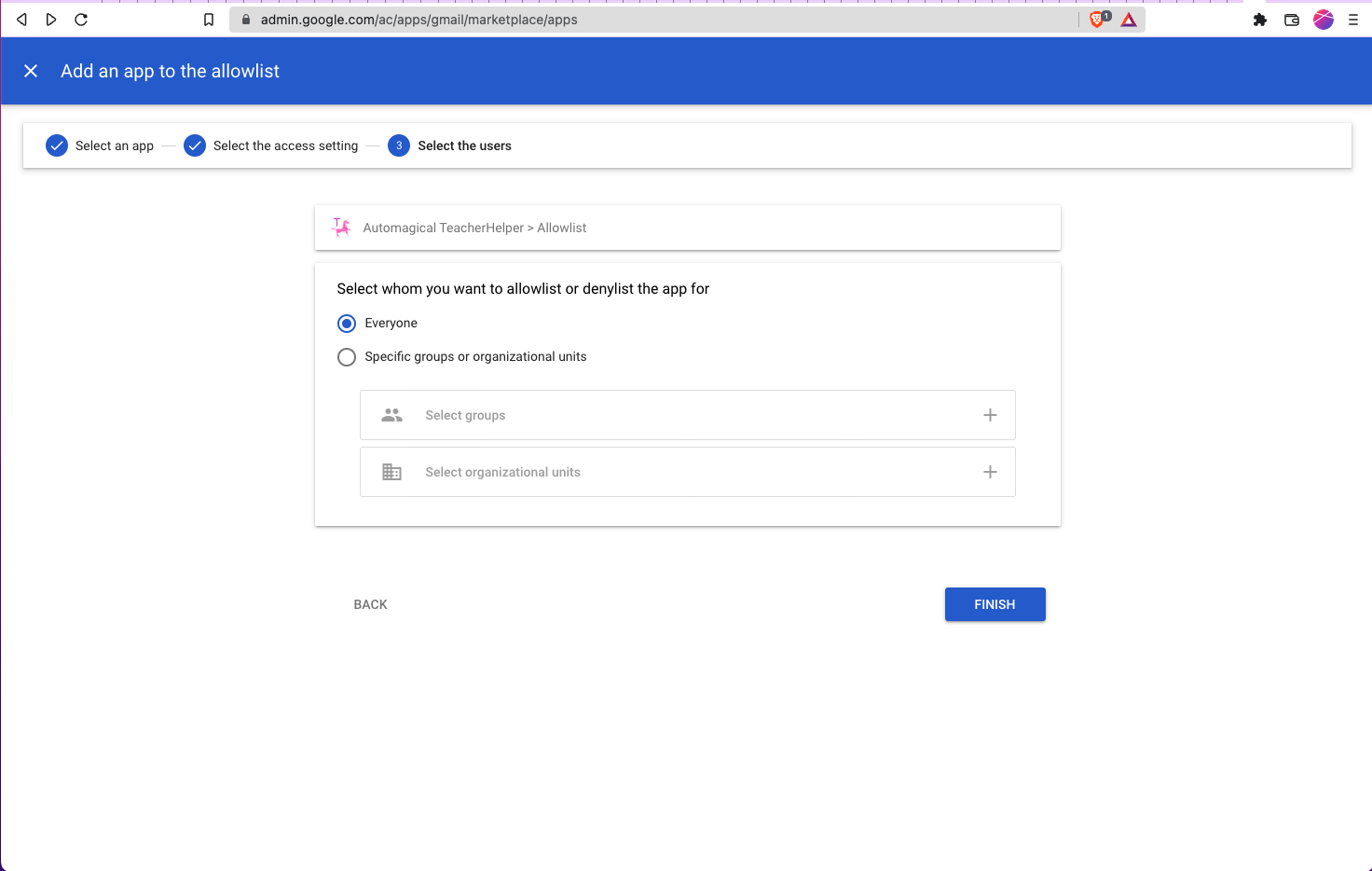 2. Bring in into a Chat Space or Chat Direct Message
To bring in Automagical TeacherHelper (or really any Chat App that requires login) you will need to bring it in to a Chat Space or Direct Message to activate it.
Chat (Direct Message)
In a Direct Message you can click on New Chat -> Find App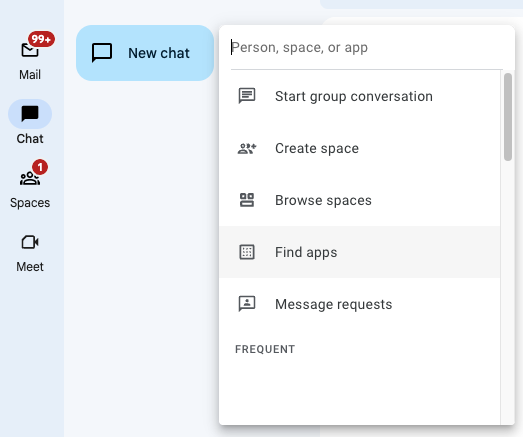 When the popup window shows up, you can see all the Chat Apps available on your Domain. Your Google Admin will need to install the Chat App or Whitelist it in the Allowlist so it is available. See here for help: https://support.google.com/chat/answer/7655820
Click on the App to see the App listing. Then click on Chat or Add to Space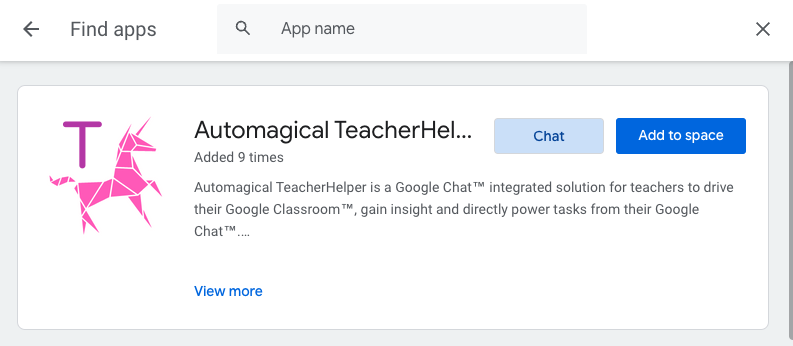 Chat Space
In a Chat Space you need to use the Add People & Apps option. There are 2 ways to find this, in the Space settings or from the Add People & Apps button
Add people & apps button: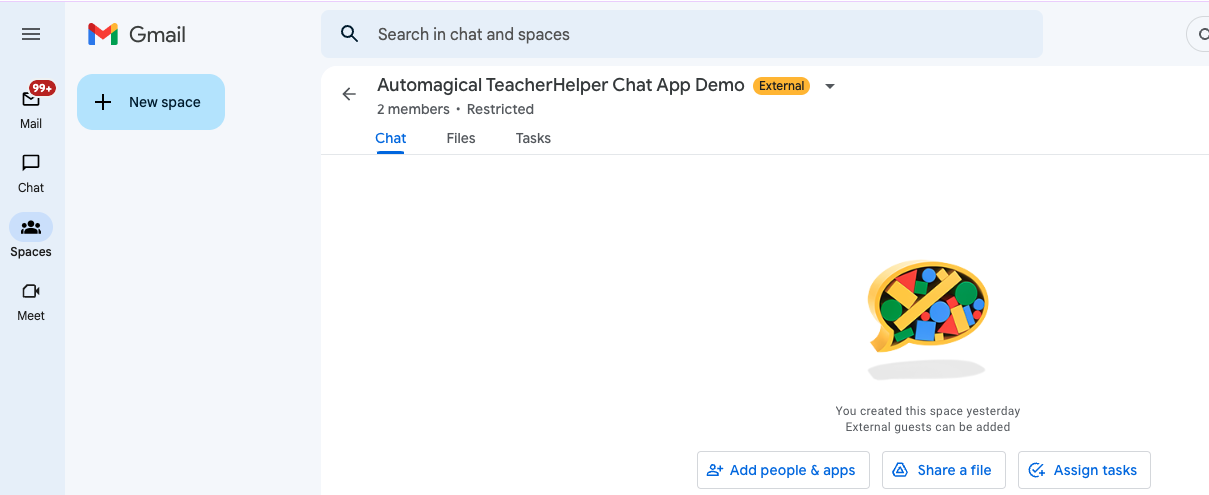 Space settings (expand options by clicking triangle at end of Space Name):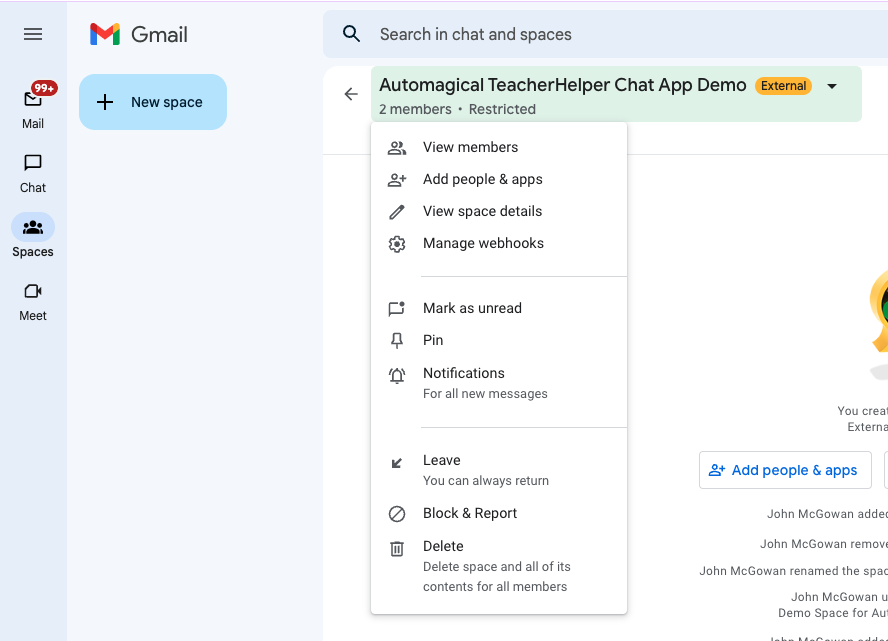 Remove Apps:
You can remove (or add) an App (or people) from the View members window of the Space details: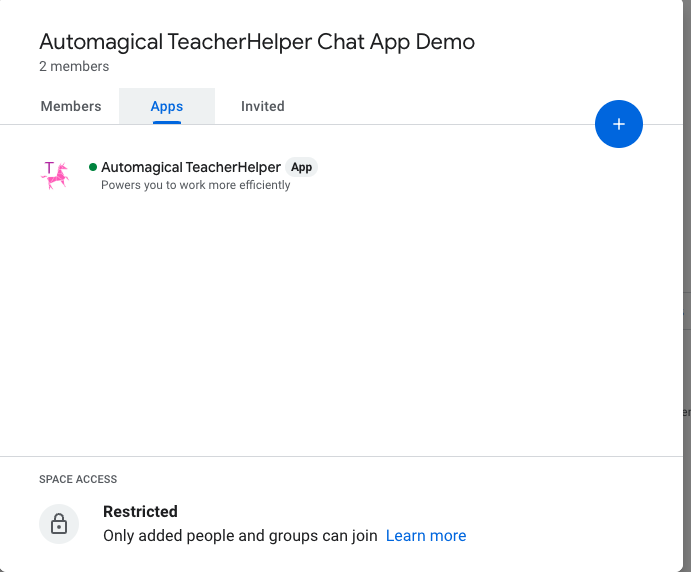 Gmail.com has no Chat App access :(
You cannot add Apps (which were previously called Bots) with a gmail.com account. The option currently does not exist in Gmail (see screenshot below)